Innovative Organic Products For Water Treatment, Construction,
Industrial Cleaning and Agriculture
Commercial/Kitchen
Industrial Fat Traps/Drain Lines
Meat And Fish Processing Plants
Fully Organic, Ultra Heavy Duty
Non Toxic Pathogens Control
100% Food Safe
Commercial/Kitchen
Our range does not poison the pathogens but acts mechanistically by destroying the cellular membrane of a micro‐organism.
It's efficiency is due to the unique blend of bio-flavonoids and organic acids in the formulation.
All ingredients are 100% food safe.
Low Cost Construction​
70% Road Construction Saving
Long Lasting-Heavy Duty Eligible 
Fully Organic Soil Stabilisation
50% Brick Production Saving
Permazyme No. 1 For Soil Stabilisation
Low Cost Construction​
Our enzyme based road and housing construction solution is able to save up to 70% of your total construction cost. Wether you construct a highway or a simple apartment block. Our solutions are very affordable and long lasting.
Oil Spill Remover
Bespoke Solution Available
Eliminates Land And Marine Spills
Fully Organic, Tested And In Use
 Eligible for Oil/Diesel/Paraffin etc.
Natural Non Toxic And Fast Acting
Oil Spill Remover
Completely natural and eco‐friendly powder, for the total elimination of oil, diesel, petrol, paraffin and more. From marine to land spills. Our solution does not only eliminates oil but also its associated occurring odours. 
Hospital/Surgical
Log 5 Germ/Virus Killer
Enzymatic Cleaning 
100% Odour Elimination 
Surgical Instrument Cleaner
Removes Protein, Blood and Mucous
Hospital/Surgical
A potent medical grade 3 strain enzyme cleaning system with 2 proteases and a lipase.
Effectively removes all protein, blood, mucous and fat from surgical instruments for many surgical applications.
Water Treatment
Functional Fish Farming
Waste Water Treatment
Fully Organic, Tested And In Use
Significantly More Affordable
Like for Like Solution
Water Treatment
Within 30 days our bacterial and enzyme based and customised products change your water plant to an odourless water paradise.
Visually cleaning ponds, commercial fish farms and fish tanks. Full replacement for conventual toxic solutions.
Probiotic Feed
Strongly Improves Feed Conversion
Improving The Microbial Balance
Immunomodulation
Adhesion To The Gut Epithelial Lining
Exclusion Of Pathogens
Probiotic Feed
Probiotic feed is currently being tested and will be released following approval.
If you would like to participate in our testing process please contact us directly.
Farming/Livestock
Log 5 Germ/Virus Killer
Organic Enzymatic Cleaning 
100% Odour Elimination 
Poultry/Cattle/Sheep/Pig Farms
Significant Ammonia Reduction 
Farming/Livestock
We offer bacterial disinfectants for a healthy environment for all your life-stock and Dairy farms. Naturally safe and powerful biodegradable cleaning and sanitising agent. Cleans and removes tough embedded dirt and grime.
Hyperwater
Extract Drinkable Water From Air
From 50L up to 20000L Per Day
Low Power Consumption
Low Decibel
1 -3 Year Warranty
Hyperwater
When warm humid air is cooled down and meets a cold surface, the water vapour (in the form of a gas) is turned into water droplets. Once the water has passed through our Water from Air machine, it is high quality safe for drinking.
Accessories
Automatic Dosage Unit
Micro Fibre Cloth
Foam Applicator
Telescope Applicator
Manuals And Training Academy
Accessories
All necessary high quality accessories for enzyme product application.
Automated dosage unit for drain lines, fat traps, water treatment plants, fish farms etc.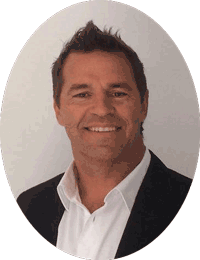 Known as the connector, ex-model and stand-up homo sapiens with integrity. Partner, friend and co-founder of Perfectcar and Perfect Ecology.
CEO Africa
cliff bauermeister
the surfer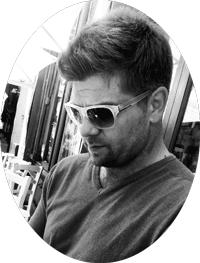 Environmental enthusiast with really poor bowling skills. He follows unconventional routes for unconventional results in business and far beyond.
Founder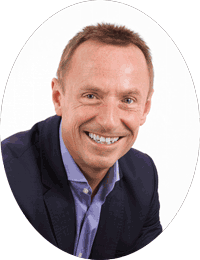 A tenacious and passionate fellow with an unquenchable thirst for adventure. Co-founder of Perfect Ecology & Director at Perfectcar.
Director
nigel wilkinson
the PERFECTIONIST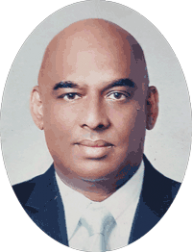 A man with a vast network in South East Asia. Developed his unique way whilst heading global brands like McDonald's, Allied Metals, FICO Corporation, DTAC and Wine Connection
Michael h. Gomes
the Asia Guru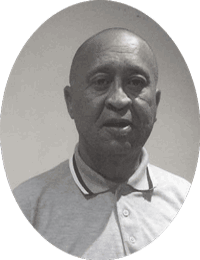 Hands on operator with a fine eye to detail. Constantly working to refine the setup of operations in South Africa and abroad with drive and finesse. Perfectcar Ops. Manager
Barney Hendricks
The Trainer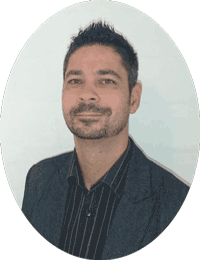 His diplomatic engagement is a vital part of our setup and training program which he refined and adapted to the needs of the operation and geographical area. Perfectcar Development Manager
Weslee van Reenen
the Diplomat
We are a group of environmentally inclined businessmen willing to do our bit to make this world a better place. Our organic technology was originally developed in Germany. Many years ago we partly introduced it to South Africa with amazing results! Since then we have gone global and now are establishing ourselves across Asia, the Middle East and beyond…as the No. 1 Eco-friendly, Organic Product and Service Provider!
We aim for global presence therefore we search for the right partners with established networks in each and every country to branch out globally as the future will become green-tech, especially as water conservation and organic products are currently on every governments agenda.
The time is now!
LOW COST BESPOKE PRODUCTION – An off-the-shelf manufacturing lab that can be simply customised to suit the distribution needs of every country or region.
OUR PRODUCT RANGE – Is continuously upgraded and developed to act faster, efficient, cost saving and more environmentally enhancing.
ONGOING SUPPORT – Our support is fast, flexible and on-demand. We assist every step of the way… and with every aspect of the business.